Love letters from Mombasa. Hello, It's June and if you are reading this that means you've made it this far so yaaay you. No May Post because yeah you needed to miss me. Time off is key and crucial but I'm back. First of all, let it be known that I have always been random when it comes to local travel. Most of these trips are inspired by scrolling through Airbnb accounts and mentally photoshopping myself in a particular location. So my friends and I are spending our last uni days in Kenya together. We say "Hey we need to do something random". So we do. We plan a trip to Mombasa within a weeks time.  So this trip is inspired by so many things: random conversations with people on how going to coast via a bus is somewhat affordable and getting a beach house is too. So yeah. This is how our trip begun. We got on a local night bus (dream liner paid 1400 ksh each/ 14 dollars) we get terrible seats back seaaats . Jesus my neck, my baccck. My nevermind. Prior to that, we arranged a booking to a beach house named Xanadu Beach House Villa. Will break down the costs for you down below. So these are the 8 Things I did in Mombasa.
1. Rented a beach house in Mtwapa.
Mtwapa is 35 minutes from Mombasa which is sorta near Kilifi. A beach house with a pool means more time to flaunt my crochet bikini. The amount spent was 15,000Ksh (150 USD) for the two whole days. Disclaimer : it was a shared cost.
2. Got to experience a Sea Tour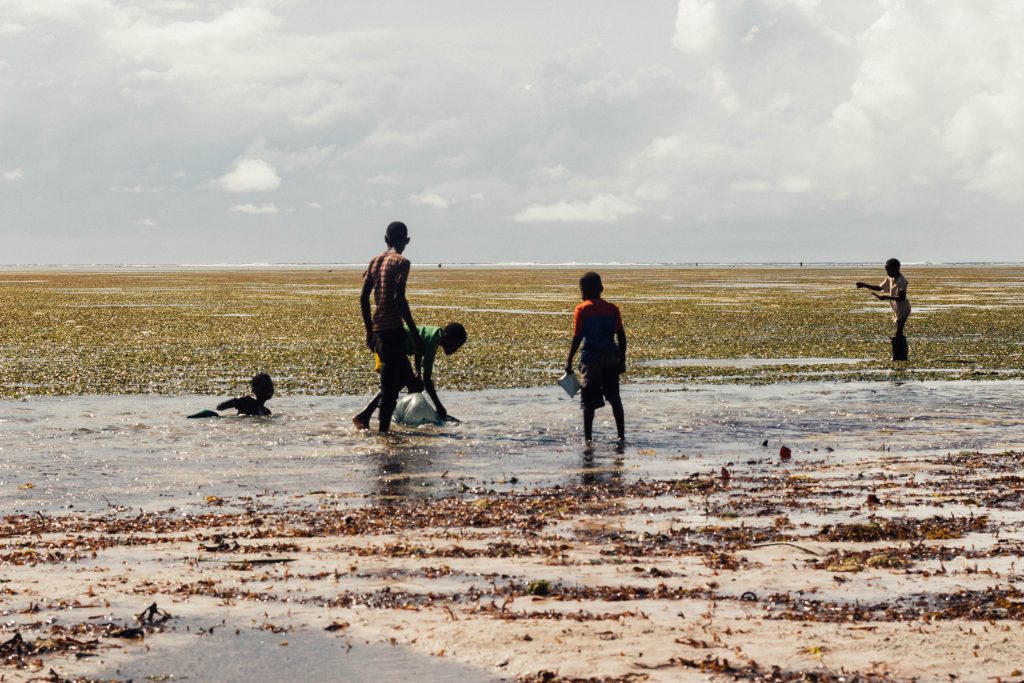 Boys looking for bait for fishing later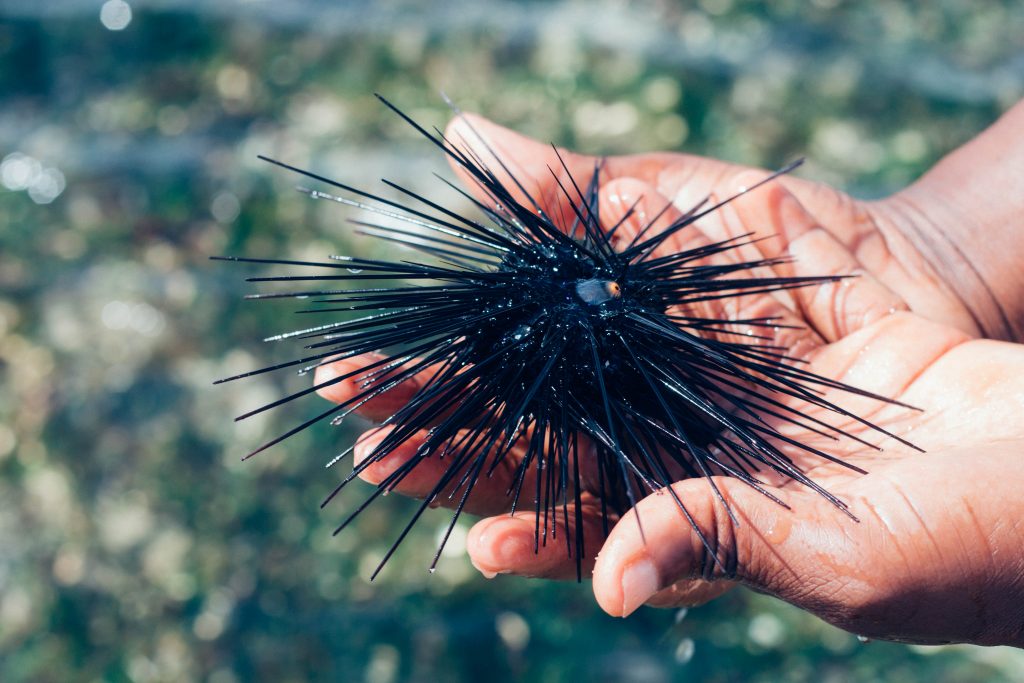 A sea urchin. And Yes it stings.
3. Woke up to an amazing sunrise ; twice.
Got lucky enough to experience beautiful sunrises twice because of the proximity of the beach house and this view. As you can see day one was cloudy, day two amazing.
 4. Got To Visit Akamba Handicraft Village.
You need a souvenir? Akamba Handicraft village has got you sorted. Akamba has about 2,800 active Members and more than 7000 non-members who have experience in creating wonderful carvings, sculptures, and abstract art.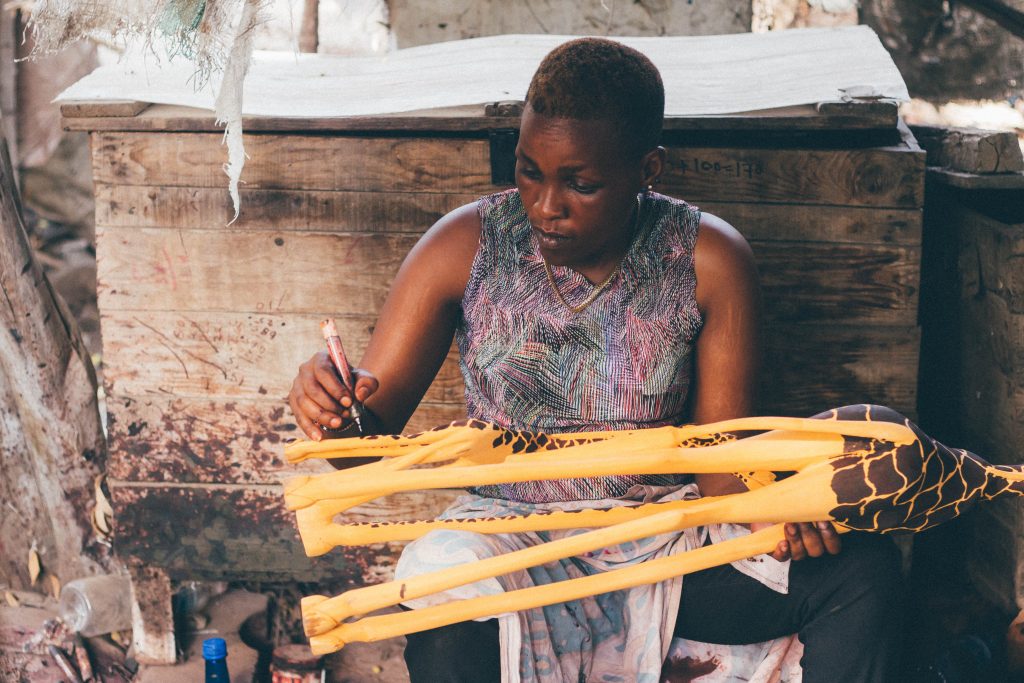 One of the few women who create sculptures in the Akamba Handicraft community
5. Went to Old Town Mombasa.
Old town Mombasa  is a UNESCO Heritage site. The town has a variety of historical buildings dating from the 18th century which combines African, Arabic and European influences. With lots of corners, doors, and smiles to fall in love with, Old Town Mombasa is truly a gem.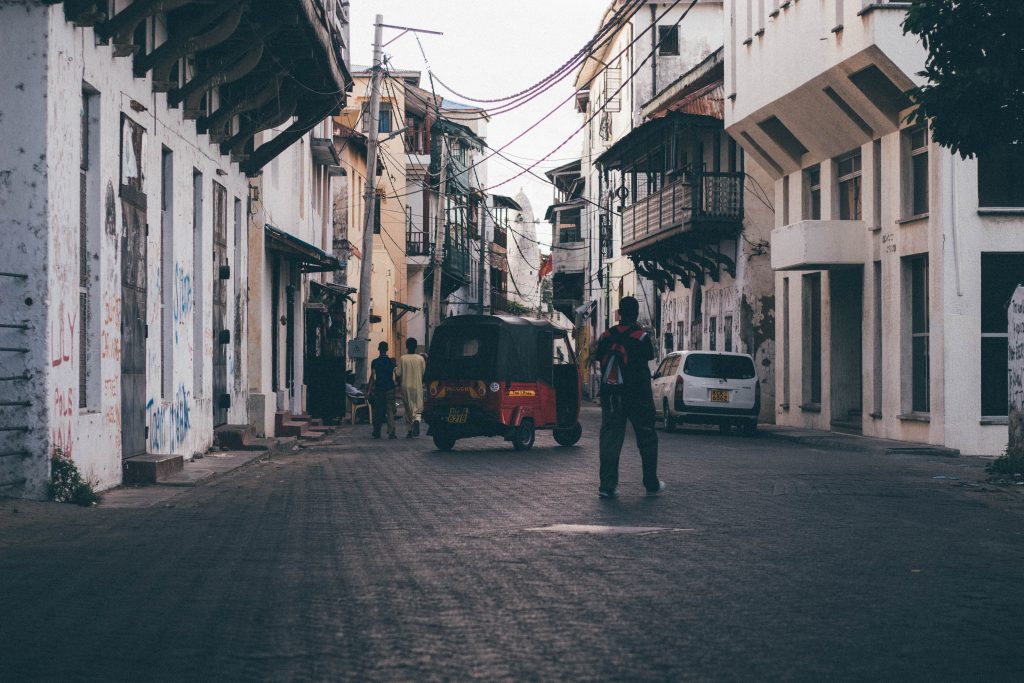 6. Went on a sunset cruise.
Got to experience a sunset cruise in Mtwapa. The sunset cruise is possible via The Moorings Restaurant, the boat ride takes about 60 minutes and costs about 1950 ksh per person.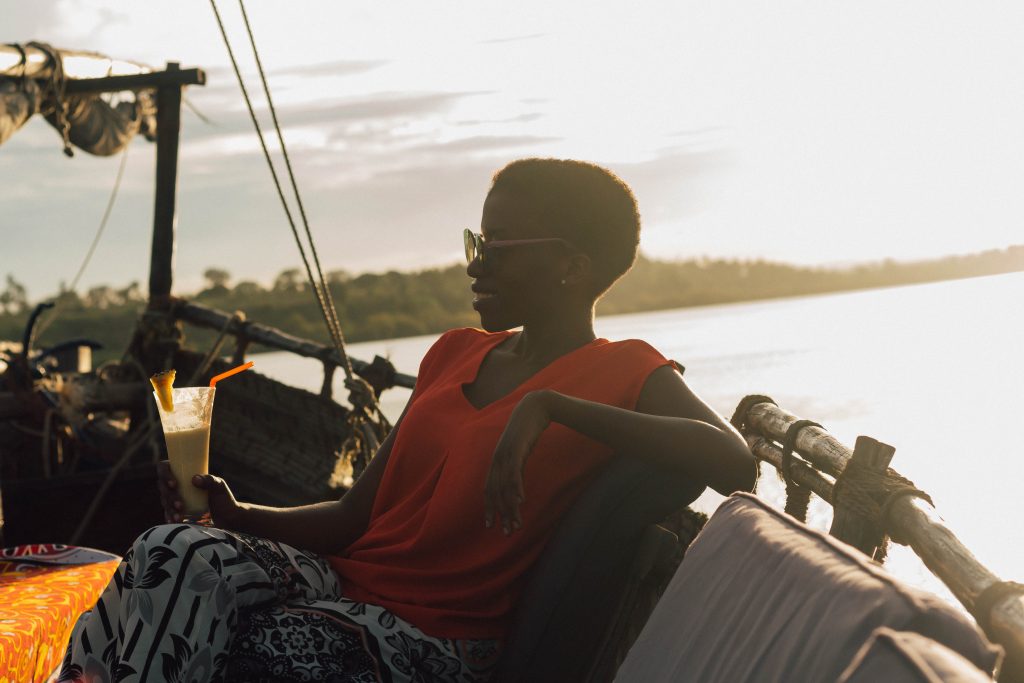 7. Went to Fort Jesus
Built by the Portuguese during the 16th C to protect the port of Mombasa. My Fave part was seeing the little boys play football outside. These were shot on my phone BTW. Occasionally I tend to throw promos so Apple may notice.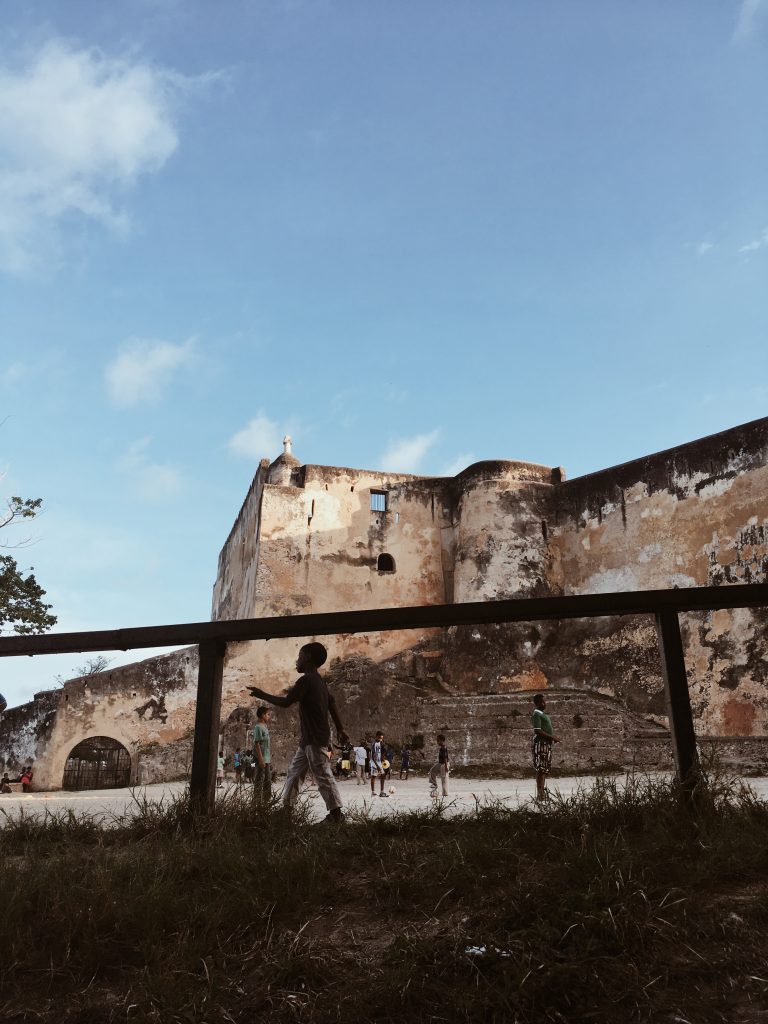 8. Made a new friend
Everyone meet Joseph. When my friends refused to wake up for sunrises, I had one person to rely on – Joseph. Thank you, Joseph.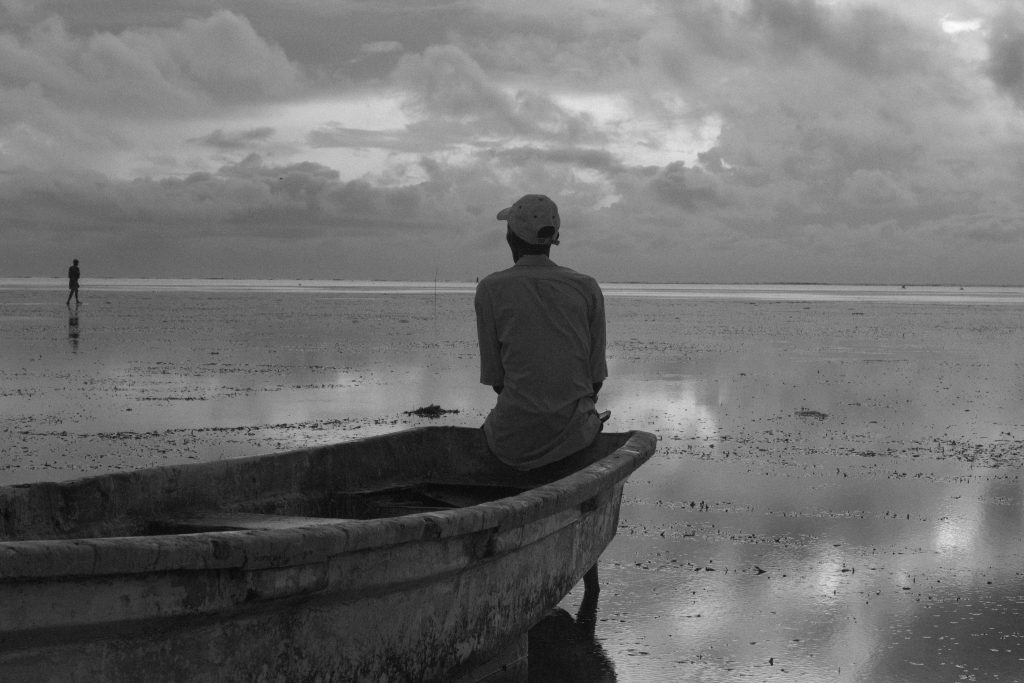 Special Thank you to Rosolo Safaris who actually made this trip a breeze.
Contacts +254706274177
Till next time, Same Place, Same Crime.
Stay Moisturized.
Neema Jodie